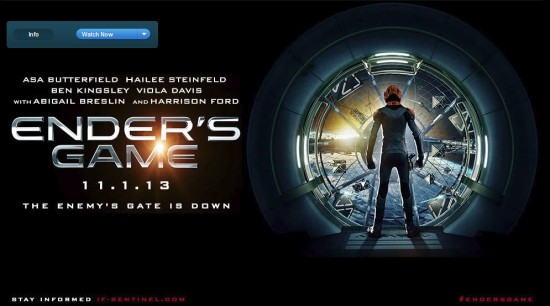 The Ender's Game trailer, which previously debuted on YouTube on May 7, is now available on Apple Trailers and on iTunes.
In addition to being able to watch it there, they've posted a nice expanded photo of the gate where Ender is standing. Wallpaper time!
We're now 160 days away from Ender's Game, people. 160!