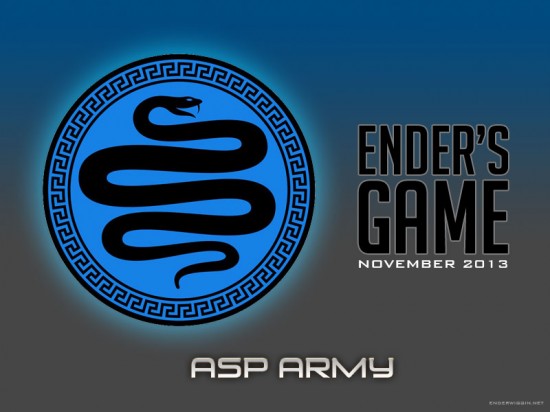 Hey launchies! I've got Asp Army wallpapers now available for you to download on the wallpapers page. I've also replaced the Salamander Army one with the same design as Dragon and Asp.
Despite the coolness of both Dragon and Salamander, I think Asp is my favorite logo, mostly because I love blue.
Today is the last day to enter the EnderWiggin.net logo pin/magnet giveaway!
Related posts: