Marvel has released a new poster of Ben Kingsley as 'Iron Man 3' villain the Mandarin.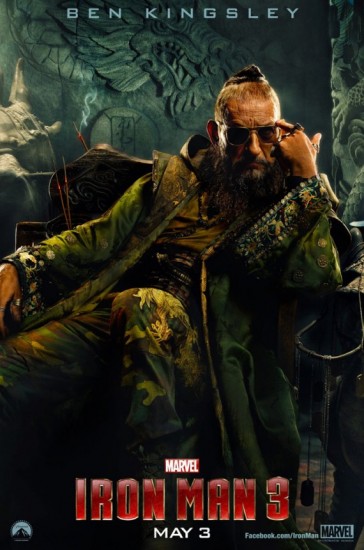 He looks really… well, villainous, don't you think?
I mentioned in my second set visit report that we got to interview Ben Kingsley. What I didn't mention was that he was in full Mazer Rackham costume and makeup at the time! It was pretty shocking when he walked in and I can't wait for them to come out with a poster like this one for Ender's Game so that you guys can see what he looked like when we met him!