I'm thinking the same thing you guys are. Finally something new! Now that we have a new still to pick apart, let's get started shall we? You can click any image to see a bigger one.
First, the full image: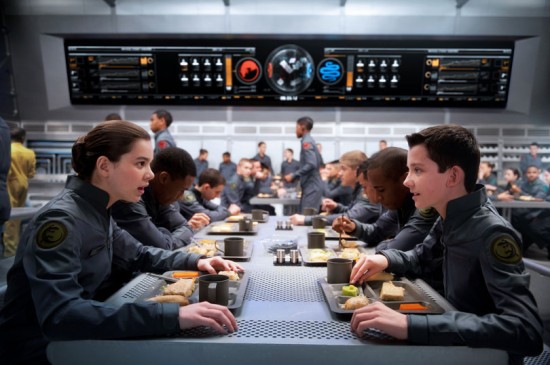 With only the expression on their faces to go by, I'd guess this is when Petra first offers to show Ender what she knows in the Battle Room on their own time. At this point they're all in Salamander, Ender's first army, so it's a safe bet. They're in the Battle School mess hall, which shows at least five or six teams and a Launchie. It's possible that Fly Molo is in this image as well, sitting on the far table on the right end.
The other boys were talking about things—the big scoreboard on one wall, the food, the bigger kids. Ender could only watch in isolation. The scoreboards were team standings. Win-loss records, with the most recent scores. Some of the bigger boys apparently had bets on the most recent games. Two teams, Manticore and Asp, had no recent score—these boxes were flashing. Ender decided they must be playing right now.
Rat and Asp are on the board and therefore currently in the Battle Room, so I'm assuming the red patch on the soldier in the middle is actually for another army, despite the logo looking very similar to Rat. On the far right, you can see a group with teal patches and a guy with a darker red logo, though he could be in the same army as the red patches in the middle. Update: I received a tip that the dark red patched soldier is Cameron Gaskins, who plays Leopard Army commander Pol Slattery.
On the left, the bright yellow color of the Launchies. The scoreboard differs a bit from the book in that it doesn't seem to list the standings of all the armies, but I do love that the Battle Room's layout is in the center.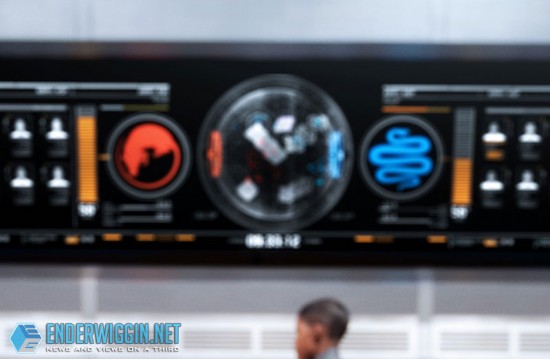 You can see the matching colors on both sides of the sphere, so these have to be the gates. The white obstacles floating around being the star configuration of that particular battle. Next to each army logo you can see several meters.
Next to the vertical meter are what appear to be soldier profiles of them taken in the plain whites we saw Ender wearing in the first still. It's possible these swap screens in and out with the rest of the army because I think we asked how big each army was and although I don't remember what it was, I know it wasn't 8.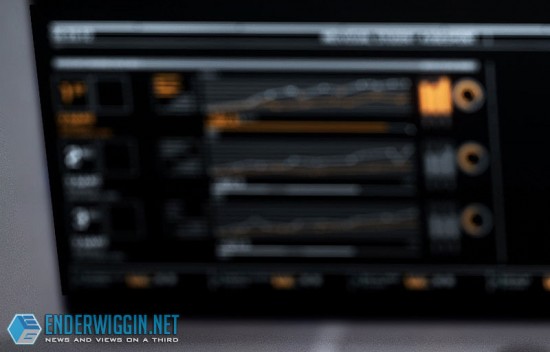 I'm not sure what this is, but my guess would be it's the top three soldiers in each army. There are 1st, 2nd, and 3rd places on both sides of the board with a line graph. Shooting record perhaps?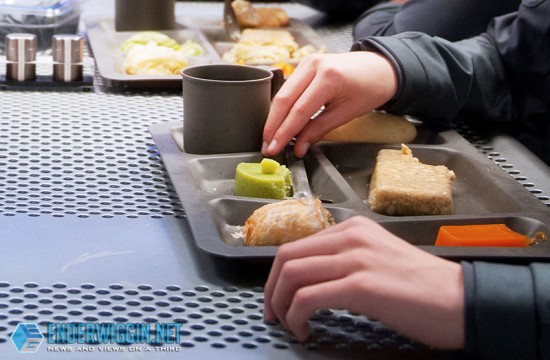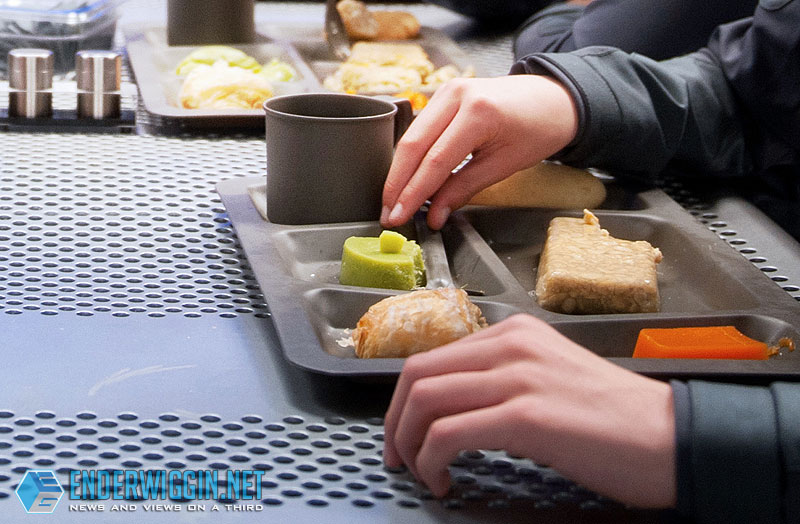 If you're wondering why I'm zooming in on what I'm assuming is Battle School breakfast, it's because I want to try to recreate this for my blog Fictional Food. I even found and ordered one of these trays on Amazon already! It's a lot shinier, but I'm pretty sure it's the exact same model.
I can't say I'm all that impressed with Battle School lunches. They have what looks like an energy bar as the main course, a pastry, gelatin, a green pudding, and a small loaf of bread. Is this really enough calories for a school of teenagers? Maybe the energy bar is packed with tons of protein.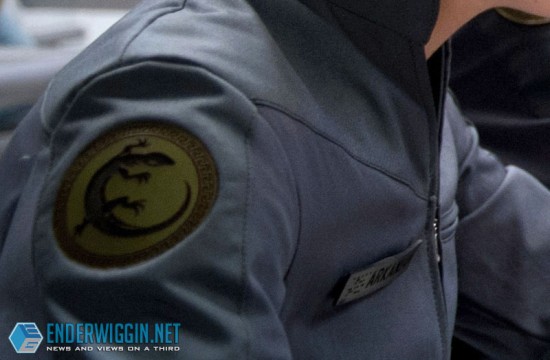 Zooming in on Petra, you get to see the Salamander army patch on her arm, which doesn't appear to be sewn on. It looks textured too, which makes me want one even more. Her nametag says Arkanian.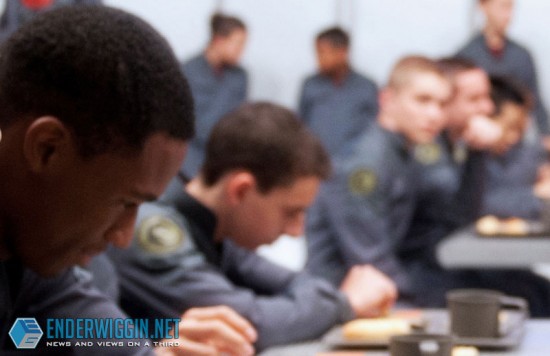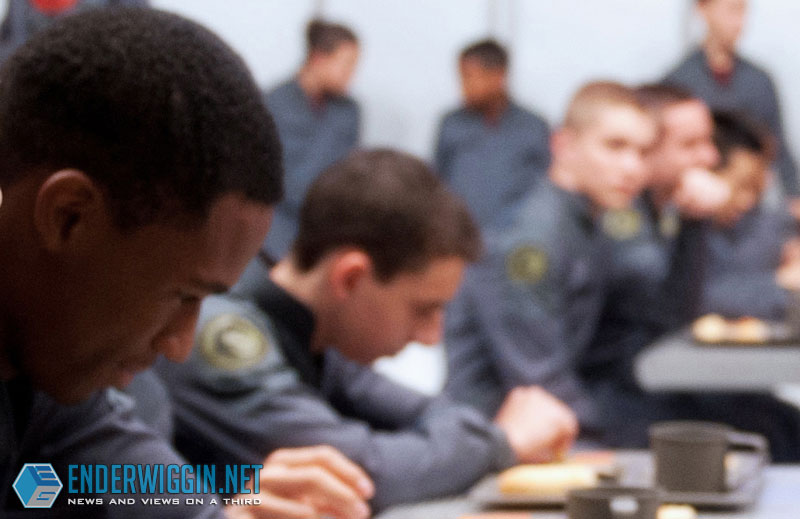 A few soldiers down from Petra at the other end of the table is Bonzo. His food appears to be untouched and he's just sitting there staring either at something off the table or just at his hands. What do you guys make of his posture in this still? He looks like a bit of a loner in this one.
I can spot at least six girls in this still based upon hair buns, which is interesting as I would have thought they'd have the girls cut their hair short as well.
That's all I've got for this one. Do you guys notice anything else interesting? It's such a busy image and I wish we could see the board more in focus, but clearly the blur is intentional at this point. I can't wait for more!