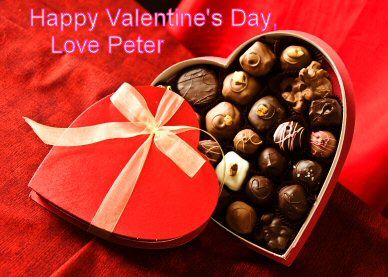 Actor Jimmy Jax Pinchak is running a contest for Valentine's Day next week, looking for a special "Valentine" that will receive a valentine and a box of chocolates.
To enter, simply comment on this post or on the EnderWiggin.net Facebook page saying why you feel even a character like Peter is worthy of love. You can also comment on Jimmy's Facebook page.
Please note that this contest is being run by Jimmy Jax Pinchak and his team, not EnderWiggin.net.