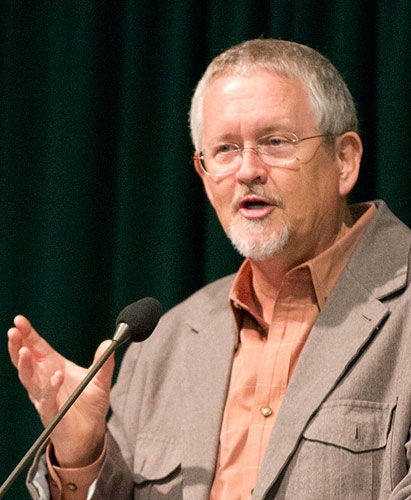 Orson Scott Card, author of Ender's Game, will be the Author Guest of Honor at the sci-fi fan convention MystiCon taking place later this month in Roanoake, VA.
The convention, which is being held this year from February 22-24 at the Holiday Inn Tanglewood, is an old get together that began back in 1980 and was recently revived in 2010.
Registration is still open. Smart Pop Books will be in attendance and will be giving out Ender's World themed buttons to promote their new book, which will be released this April.