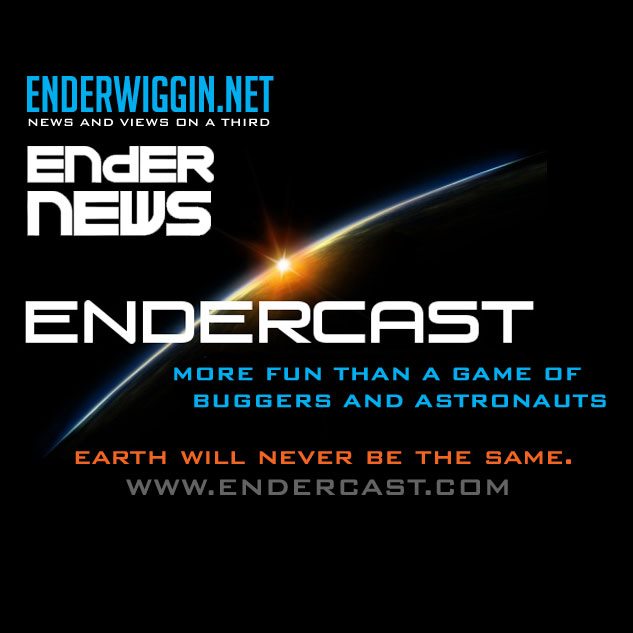 Episode 2 of EnderCast is now available to bring pain and suffering to your ears! Kelly and I had so much fun with episode one that we recorded another one last night. Episode topics included:
Release date and discussion on Earth Afire
Release date and discussion on Ender's World
Hi-res still (same Ender and Graff one) analysis
Predictions for 2013′s marketing campaign for the movie
Ender's Game Merchandise We Hope We Never See
To listen to the episode, head over to the EnderCast website or download it on iTunes!