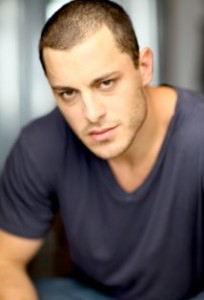 Actor Kyle Clements, who will be playing young Mazer Rackham in 'Ender's Game', recently spoke with his hometown newspaper about the work he's done lately and he spoke a bit about his time on the set.
"Ender's Game" was a large scale production. You could have kids flying around on high wires on one stage while Harrison Ford and Ben Kingsley were doing a scene on another stage. All the while I'm being spun around in the cockpit of a jet in another stage. It was crazy."

Clements plays a fighter pilot in "Ender's Game," which was nostalgic to him. Growing up, "Top Gun" was one of his favorite movies.

"Having a role similar to that was very cool," he said. "Two Navy pilots were even there as technical advisors."
Working on a 30-year-old beloved sci-fi novel has its perks.
"'Ender's Game' has a huge fan base. When someone on the crew of '2 Guns' heard I played Young Mazor Rackham in 'Ender's Game,' he wanted a picture with me," Clements said. "It's flattering," Clements said. "I encourage everyone to pursue their dreams, whatever they may be."
Hopefully he's prepared for more of those fan encounters as November 2013 edges closer, as people have been waiting for this movie for decades!
Source: Hammond Daily Star