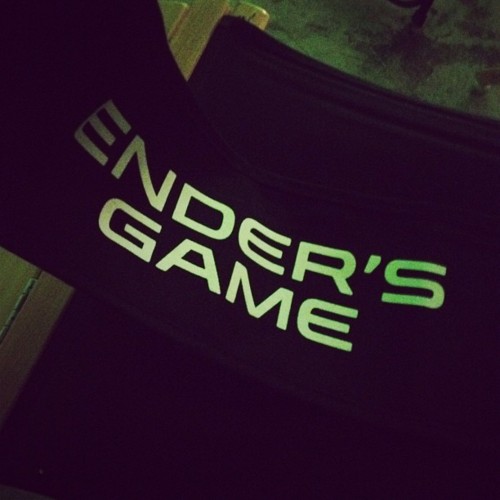 Many cast members began tweeting that they'd wrapped Ender's Game earlier this week, but some cast and crew were still on set for a final day of filming today including Hailee Steinfeld, stunt coordinator Garrett Warren, and Mandy Safavi.

Hailee Steinfeld tweeted about her last day and wrap.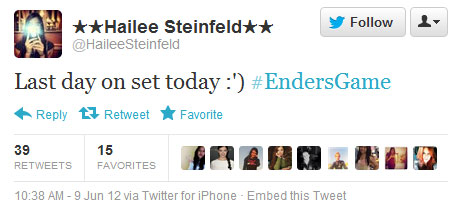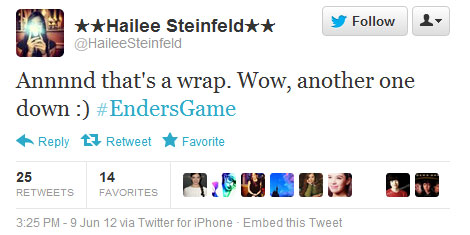 Garrett Warren posted the photo of his chair back with a caption of the movie officially wrapping today.
Removing my chair back! Enders game new Orleans is officially wrapped!!! Wheels up!
Congratulations to the cast and crew on finishing up today! All us fans can't wait until we start seeing stills, posters, teasers, trailers, and clips in the torturous 508 days to come!