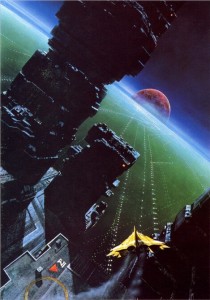 A casting call has gone out for what are presumably background roles for the Battle School and launch scenes.
Children and teenagers between the ages of 10 and 17 are encouraged to head down to the casting call with a recent photo.
Homeschooled children are preferable due to filming taking place during school hours. Filming will take place in New Orleans.
Full details from the casting call are below. It's really happening!!
Ender's Game open casting call being held at the Hilton Garden Inn located in the Warehouse District of New Orleans on Saturday, January 14th from 11am to 3pm.

Alexis Allen, in association with Batherson Casting, are seeking bright and talented kids and teens ages 10-17 of varying ethnic background for the feature film production of Orson Scott Card's "Ender's Game"; based on one of the most famous science fiction novels of the last 40 years. We will be filming on location in New Orleans from February 2nd through the end of June 2012, providing those selected with up to 8 weeks of work.

To be considered, please come to the open call this weekend, located at the address below between 11am and 3pm.

Hilton Garden Inn
1001 South Peters St
New Orleans 70130

Please also bring a recent 4×6 picture of yourself. Homeschooled students are especially encouraged, because of the work duration during school hours.

We are very excited to be filming here in New Orleans and know that the talented youth of this great city will make this production a shining success! Those who are selected will have the adventure of a lifetime and become part of science fiction cinema history!! We look forward to hearing from you and working together!
Source: On Location Vocations