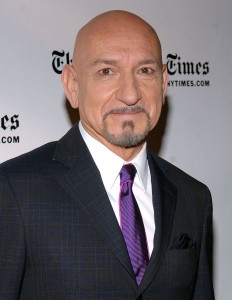 According to the Hollywood Reporter, Ben Kingsley is in talks to play war hero Mazer Rackham in the movie adaptation of Ender's Game, which is tentatively scheduled to begin principal photography next February, though the headline and the article give different versions of the story.
Kingsley has worked with star Asa Butterfield before in last month's Hollywood delight Hugo. Although there has yet to be studio confirmation on either Kingsley's casting or more recently, Hailee Steinfeld in talks to play Petra Arkanian, Kingsley seems to be a great fit for the character, who is presumed dead by the world long after he single-handedly puts an end to the last Formic invasion. Rackham then becomes a mentor to Ender as he completes his training.
Kingsley has played a wide variety of roles, with some of his most memorable being from Shindler's List, A.I. Artificial Intelligence, and House of Sand and Fog.
Source: The Hollywood Reporter