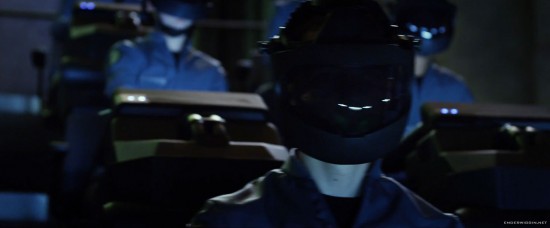 In almost every interview on Ender's Game he has given Harrison Ford has pointed out how the relevance of this movie for today's audiences hinges in part on its comment on current drone warfare. Some commenters have been equally persistent in claiming to see no connection between the two. Obviously, in the book there are actual pilots steering the ships while drone ships are generally just remote-controlled machines. But to point this out as the sole reason for negating Ford's argument is a little too simplistic. After all, in both cases the decisions (and therefore the moral deliberations) are made by those who do not truly experience the horrors of war first-hand.
Now, Slate has published an interesting little article shedding light on what Ender's story truly tells us about drone warfare. The article focuses not just on the game-like nature of drone attacks but also on the psychological effects on the decision maker.
[A] recent study has suggested that PTSD in drone pilots might be minimized by humanizing the drone interface. … [But] it is questionable whether we should wish to … help our soldiers kill with fewer psychological consequences. … War should be horrible and traumatic because otherwise it threatens to become merely a game, or merely a job, and the consequences of warfare where only one side stands to lose are inhumane and unacceptable.
Read the rest of the article HERE!
Source: Slate