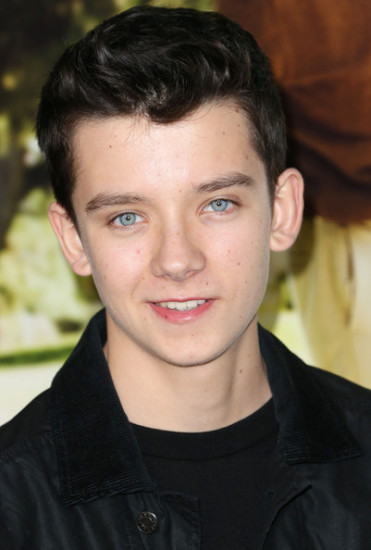 Prior to the release of Ender's Game, Asa Butterfield sat down with Ned Ehrbar of Metro to talk about the internet, audiences, and how Glengarry Glen Ross influenced the way he chooses movie roles. Here are my favorite tidbits:
I sort of have a checklist of things. Of course you want story to be brilliant, … that's probably No. 1 on the list. And then of course you want your character to be as interesting as possible and not just be there to fill in the gap. Then you look at the director and the crew — are they respectable, are they reputable. Yeah, if it ticks all those boxes then generally I find it's a good project.
[O]ne of the most important parts is the character. It may be a lead, it may be a supporting part, it may just be very little. But as long as you can make your mark on the film, then you've sort of done your job. And one of the films I always refer to when talking about this is, do you know the "Glengarry Glen Ross" film? Alec Baldwin comes in at the start and pretty much just tells them to sharpen up. That scene, I mean that has one of the best pieces of acting I have ever seen — and it's his only scene in the film. I think it's definitely one of the most memorable scenes I've ever watched.
Read the rest of the interview HERE!
Source: Metro; photo courtesy of Zimbio