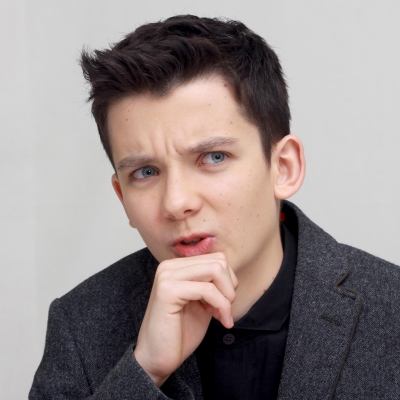 At the press junket for Ender's Game last month, Asa Butterfield answered questions at a press conference, talking about youth and technology and some additional details about his audition for the role of Ender.
We heard that you are a gamer. What was it like to be in this ultimate gamers' movie and how much do you feel your generation has been influenced by technology?

Asa Butterfield: That's a good point I think. One of the really important discussions even in today's society is how children of my generation are growing up around this technology. It has shaped their lives. My little sister who is four can work my mom's iPhone better than she can. It's crazy how much has changed in the last five or 10 years, and then imagine 50 years from now how that's going to become an even bigger part of our lives. So to take that idea and making it such an important part of the story was really exciting because I do enjoy computer games. Being able to take some of that knowledge of mine and put it into my performance was something new.

Can you tell us about your audition for the movie and what you had to do?

Asa Butterfield: Well I first got the script in the summer of 2011 I think, and it really stood out to me. I'm a huge fan of science fiction so this is definitely one of my favorite scripts. I was flying around in zero gravity shooting laser guns. What more could you want? Then when I found that there was a book, I read the book and I loved that. When I Skyped with Gavin the director, we talked about the character, his view of him and where I wanted to take it. It was very interesting for me to be able to have that much of a discussion about such a complex character, and I ended up flying here to LA to audition in front of Gavin and just after that I got the role.
The full transcript can be found at We Got This Covered.