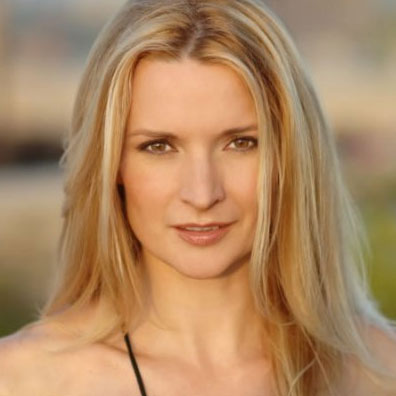 The Huffington Post spoke with actress Andrea Powell recently and discussed her role as Theresa Wiggin and how she once stood in for Viola Davis with Harrison Ford during a table read!
What was your audition like for Ender's Game in which you play Ender's mom? Did you HAVE an audition?

I had an audition! And it was simultaneously wonderful and horrifying. The callback was essentially a rehearsal session with writer/director Gavin Hood, which was wonderful to work on. But by that time I wanted the role so much that I felt like every single thing I did in the audition was just grossly overacted, that I was barely better than I'd been in junior high productions, when I played the mother by spraying my hair grey. But ultimately I think I dove in very deep emotionally, connected with the character and her struggles, took Gavin's insightful adjustments, and it just worked. That felt good, and made me a little less nervous. The callback was in New Orleans, and I remember taking my husband along and making sure that we did at least nine more interesting things in New Orleans that day, so that the callback would be the tenth most interesting thing. It was a busy day, but we accomplished it. For the audition, I just had the sides [part of the script] — the full script was locked up tight as a drum. The first time I saw it was at the table read, where I read in Viola Davis' part opposite Harrison Ford because she couldn't be there that day. Good thing I didn't fully understand what was happening (truly, I was that into the script, it's amazing) until it was over, when I looked at the scar on his chin, thought to myself, "Wow, that's Harrison Ford," and my stomach turned over 50 times. And Sir Ben Kingsley was sitting two chairs to my left. So yeah, just a typical Thursday.
Read the Part 1 of the interview here.