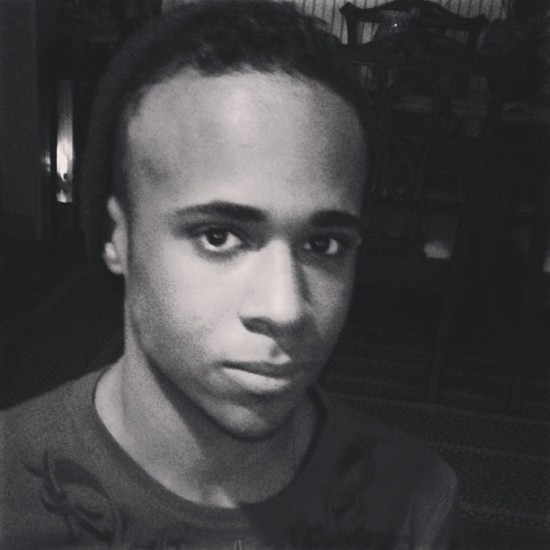 Nerd Reactor interviewed Khylin Rhambo (Dink Meeker) and talked Ender's Game, his reaction to learning he'd be acting with Harrison Ford and Ben Kingsley, and his work on First Family.
Nerd Reactor: You're in a big budget science fiction action movie, Ender's Game. What's your excitement level right now?

Khylin Rhambo: I mean my excitement level is probably at 9 billion right now to be honest. I've been waiting two years, or about a year and change, basically I've been waiting for this whole thing to finally unfold. Soon I get to see the finished product, so that is almost so exciting that I don't even feel anything; it's like a surreal moment. That's what I'm feeling right now.

Nerd Reactor: Can you tell us about your character?

I play this character whose name is Dink Meeker, and he's like the junior of the Battle School. He's been there for a while and he comes in contact with Ender. The rules are simple, nobody interacts with the new kids because they 'are' the new kids and nobody likes them. But Dink, I liked playing him because he was an honorable character to play and when I say that, I mean he was willing to talk to Ender because he knew that there was something special about him. He's willing to take one for the team if it means that they win. He's willing to team up with people that he might not necessarily like, he's willing to respect his boss' orders even though his boss may be unorthodox. There's just so many things about him that I would like to incorporate into my own life, so being able to play a noble character like that was actually an experience that I'll never forget.

Nerd Reactor: You get to act with some big talent including Ben Kingsley and Harrison Ford. So how was that?

Khylin Rhambo: Man, I'm not even going to lie to you. I was really scared. When I first found out who was going to be in the cast, I was like, "Are you serious? Did they make a mistake? Am I supposed to be in the movie?" It was amazing when I first saw them because these guys, I've seen so many of their movies and when I shook their hand I just couldn't help but feel honored to be part of it. Every actor says that, you know, that it's an honor to work with this person or it's an honor to work with that person. But it truly, truly was an honor because these guys are elite. They're at the top and you can't help but learn from them. The energy on set, the way they carry themselves, it was great to see them like that, to be so professional and extremely talented. So you can't help but be better when you're surrounded by people like that.
Read the full interview at Nerd Reactor.