Just when you thought we'd seen the last poster for Ender's Game, we get (happily) treated with one more! Today Buzzfeed unveiled a poster created by movie poster art gallery Mondo. This poster was created by artist Martin Ansin. There are two version of the poster, one red and one gold. There will be 340 Limited Edition posters of the red and 160 posters of the gold, on sale October 24.
And who knows, maybe a Countdown to NovEnder is in the works for one of these? 😉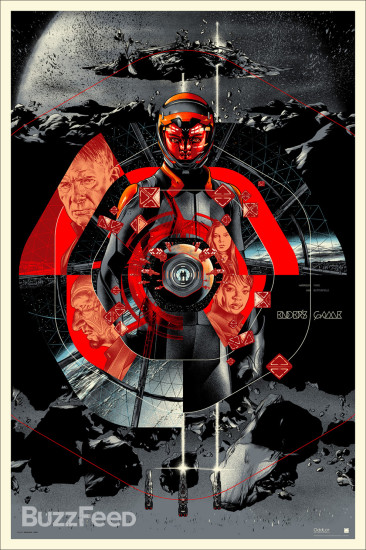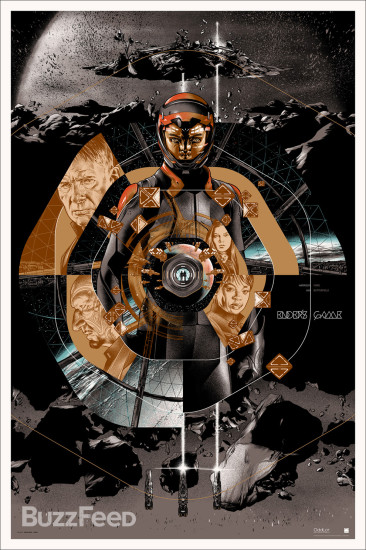 About Mondo
Mondo is an art gallery and online store devoted to a passionate love of film, art and music. The company has received global recognition for bringing art back to movie poster design and has emerged as one of the leading curators of classic and contemporary film soundtracks on vinyl. Utilizing the talents of world class artists and designers, Mondo produces limited edition, screen printed posters based on film, television and comic properties, working with companies like DC Comic, HBO, Marvel, Paramount Pictures, Universal Studios and Walk Disney Studios as well as filmmakers including Paul Thomas Anderson, Guillermo Del Toro, Zack Snyder, Quentin Tarantino and Edgar Wright. Based in Austin, TX, Mondo operates out of a permanent gallery space that hosts regular exhibitions featuring a blend of breathtaking original artwork and limited edition screen prints. Mondo is also recognized by the Academy of Motion Picture Arts & Sciences with a full archive of film posters as part of their research library. The parent company of Mondo is Alamo Drafthouse.