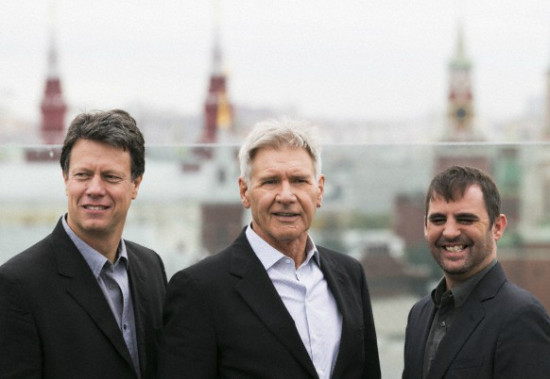 After the London Ender's Game event Harrison Ford, Gavin Hood, and Bob Orci went on to Moscow for a photo call and press conference at the Ritz Carlton Hotel Moscow. Photographer Mikhail Pochuyev took some awesome photos at the event. See some of them below! (via Corbis)
Check out the entire gallery HERE at Corbis!
Update: Ria Novosti has a few smaller, but not watermarked photos from the press conference HERE!

Sources: Corbis, Ria Novosti