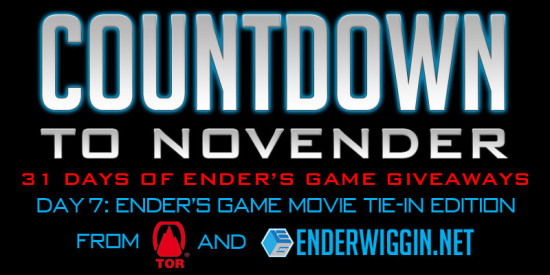 It's now 25 days to Ender's Game and our friends across the pond had an exciting night at the Ender's Game Q&A in London! Watch for a write-up from EnderWiggin.net staffer Joni soon.
In the meantime, it's Day 7 of our Countdown to NovEnder and today we're giving away a copy of the Ender's Game movie tie-in edition thanks to Tor/Macmillan. This giveaway is open to the US and Canada.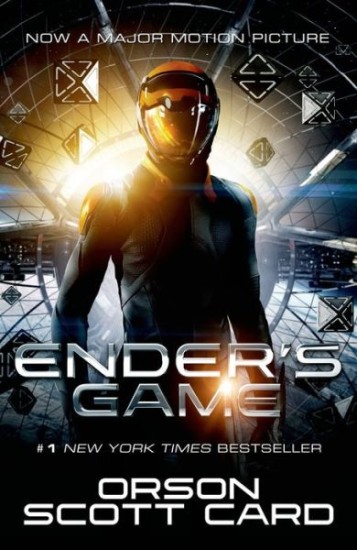 How to Enter
Each day, check the Rafflecopter widget for the various ways you can enter and make sure you are eligible. After you complete each task, you must log in your entry in the widget or it will not count. We've put in a wide variety of methods for you to enter and for some you can enter once every day of the giveaway.
You MUST leave an email address that you check frequently so that you can claim your prize within 72 hours. Please DO NOT comment with your email address in your comment.
For today's giveaway, simply comment and tell us whether you plan to re-read the book before the movie or if you're going in as-is. Or, if you haven't read the book yet, do you plan to read it before seeing it on the big screen?