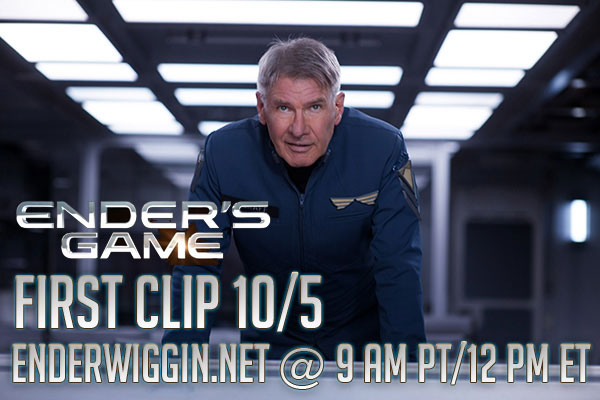 This is it, Launchies! The first clip from Ender's Game is set to debut tomorrow, October 15, 2013 on the fansites at 9 AM PT / 12 PM ET.
To make things a little fun, I'm giving away 10 EnderWiggin.net bookmarks to the first 10 people that comment with the right guess on what the clip is. The first person to guess correctly will also win an Ender's Game dog tag from Comic Con. Open worldwide and you can guess as many times as you want, but limit yourself to one guess per comment! We'll find out tomorrow if you were right!
Guessing closes when the clip goes live, which is in just under 12 hours, so start guessing!
Here's the bookmark: