With Ender's Game just over 28 days from release, the anticipation is building for longtime fans of the novel worldwide. The movie's score, which was composed by Steve Jablonsky (Transformers), will be released on October 22, 2013 and contains a total of 21 tracks.
The nice folks over at Varese Sarabande sent over the score for me to listen to and I'll admit, despite my claims to resist, I listened to it all night. I've managed to resist listening to the finale tracks so far, hopefully I can keep that up until I see the movie.
To give you a taste, I've been allowed to pick 90 seconds of music to preview from two tracks. The first 45 seconds comes from "Battle Room" and the latter 45 seconds is from "Dragons Win". Be sure to listen to it and let us know what you think!
Full track list: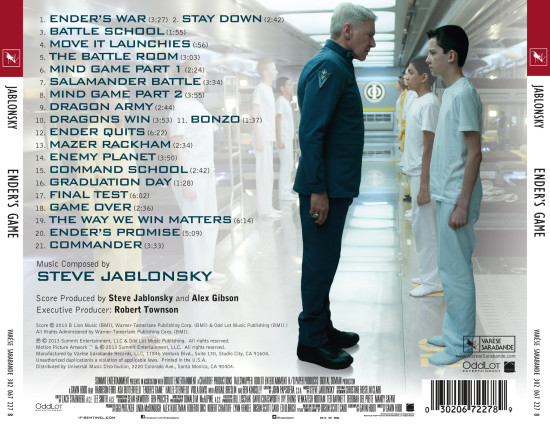 Don't forget to pre-order the soundtrack.
UPDATE: Catch another preview over at Ender News.