i09 is giving Launchies around the world a chance to take 360° tours of two Ender's Game sets: the Dragon Army barracks and Graff's office. We've seen Graff standing in his office and we know that behind that wall is the Battle Room, where Graff can watch battles. Funnily enough, it looks like there's a doorway to a shaft right above his desk. Perfect for snoopy little Bean-like soldiers. 😉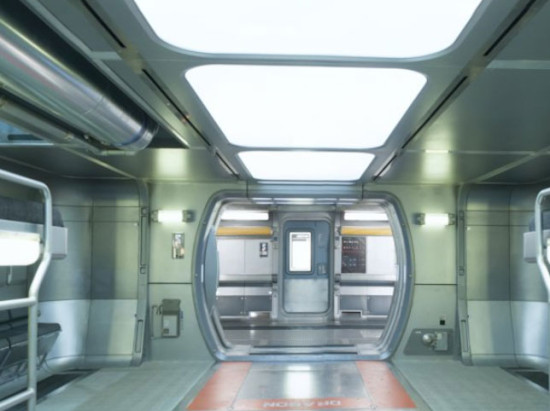 The Dragon Army barracks has DRAGON on the floor of the entryway, just like what we saw in the still MTV released yesterday of Ender and Petra entering Salamander's barracks.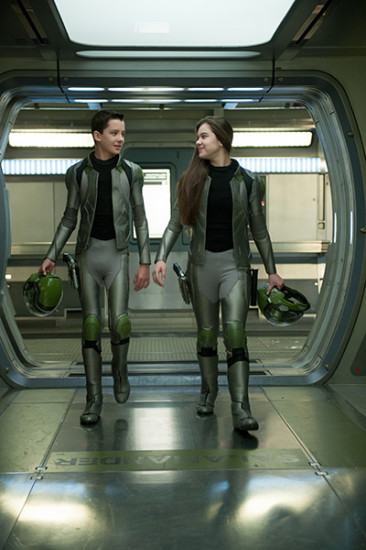 Thanks to @SpeedBrkr for the tip.
Update: We've embedded the tours below thanks to IF-BattleSchool.com.