It's October 2nd, Launchies, which means we're now only THIRTY days from the release of Ender's Game! To reward us for our patience on reaching this milestone, Fandango has just released the IMAX poster for Ender's Game!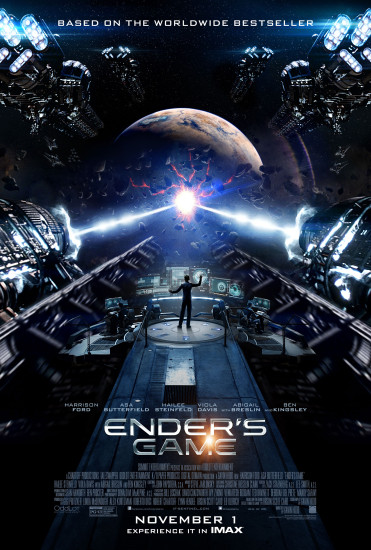 In addition to the new poster, they've released a fan collage, which shows Dragon Army's Twitter names on it!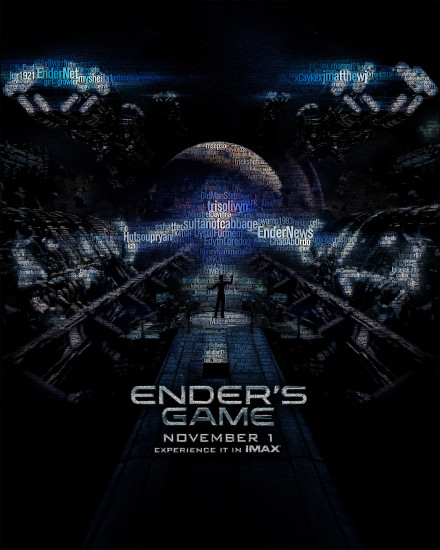 What do you guys think? YAY for seeing the EnderWiggin.net Twitter name right there! Make sure you follow us @EnderNet!
Source: Fandango and IF-BattleSchool.com