The Los Angeles Times Hero Complex has debuted two brand new Ender's Game propaganda posters for you guys to ponder over.
Today's posters are the latest in a series of recruitment and propaganda images for the International Fleet — the film's global government and military organization, formed to unite Earth's citizens after a devastating alien attack nearly destroyed humanity. In the film, the International Fleet actively recruits the world's brightest young minds and, in an orbiting Battle School, molds them to become the Fleet's future leaders.

Much like war propaganda posters of yore, the "Ender's Game" posters aim to vilify the enemy — in this case, an insect-like alien race known as Formics or Buggers — and to appeal to a sense of duty and honor; the new poster with the exploding spaceship features the slogan, "It's us or them" in big, bold letters.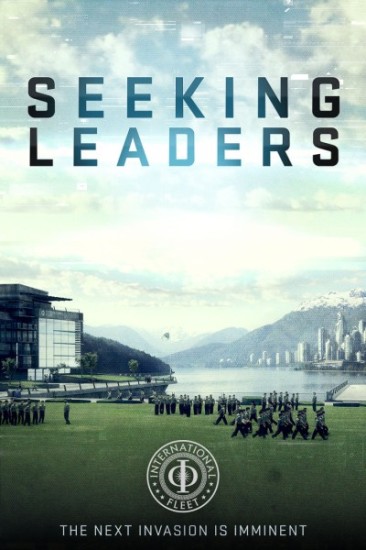 What do you guys think? I prefer the "It's Us or Them" one for sure, just because it's more action packed!