Hey peeps,
it's been a while since I did a regular Cast Watch. So let's cover some ground!
1. TEEN CHOICE AWARDS
Last Sunday (August 11, 2013) the annual Teen Choice Awards were held at Universal Studios LA. Abigail Breslin and Hailee Steinfeld presented an award together, and they looked stunning.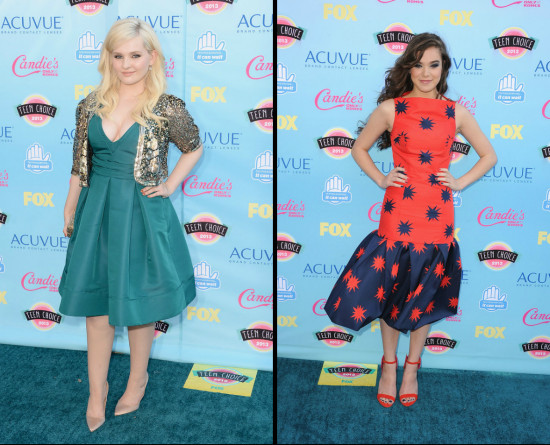 If you really dig Hailee's outfit and are interested in her nail art, here is a pretty little article about it.
During the presentation, the girls seem to have given it their all.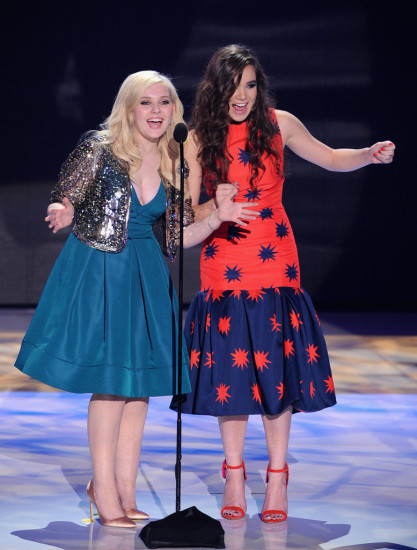 I had thought that this pose was exclusive to German pseudo-folk singers whose dirndl dresses are made by their mothers, but apparently not. Afterwards, Hailee went to thank her outfitters for her awesome look, while Abigail seemed preoccupied with shoe woes. I commiserate.


Aramis Knight and Khylin Rhambo attended some of the pre- and after-parties of the event. On Thursday, August 8, both went to the Style Lounge/Gifting Suite event held by Red Carpet Events LA in honor of the Teen Choice Awards. Here, Aramis talked to Red Carpet Report about Ender's Game. We posted his interview earlier HERE.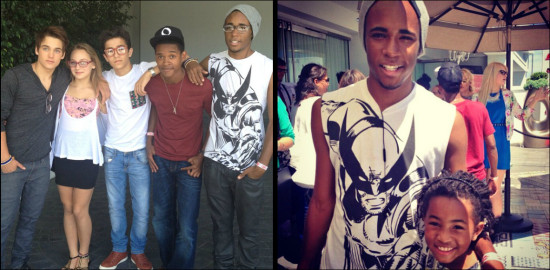 On Friday, August 9, KIIS-FM held a Teen Choice Awards gifting suite and pre-party in West LA. Aramis met up with his friend Dylan Sprayberry there. Look at the coolness!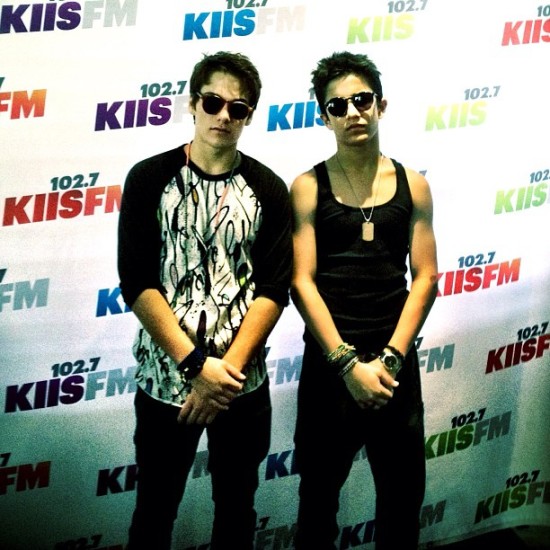 On Sunday, August 11, Aramis and Dylan went to the Teen Choice Awards after-party. Nice print!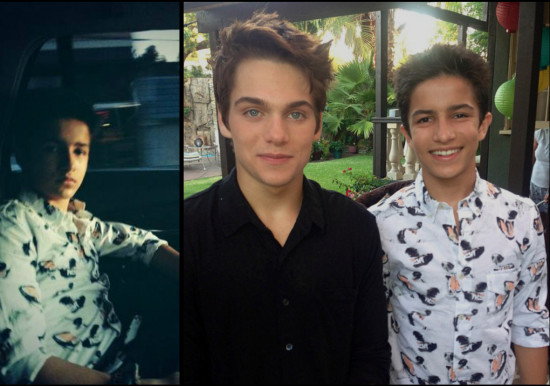 2. ASA BUTTERFIELD X PLUS Y
While the LA kids were partying, Asa Butterfield was busy shooting a movie. And with busy I mean BUSY! Pick up at 6, working from 7 to 7 – it's a hard life.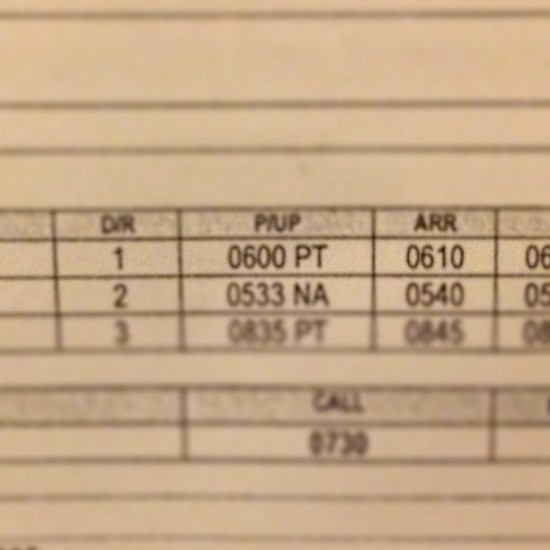 And not only that, the work seems to go on after hours, as some instagram images from during and after filming contest to. For instance, this one's titled 10:26.
Since the young star is very busy, he doesn't have much time to tweet. Some of the kids on the film, however, seem to be willing to share the occasional behind-the-scenes/late night rehearsal pic. Tumblr users lovezucks and elinabfb have been tracking down some of those pics to share with the general, Asa Butterfield-obsessed public.
In other news, Aramis Knight hung out with fellow child actors Danika Yarosh, Mason Cook, and Jadin Gould at Olivia Holt's Sweet Sixteen, as wells as with his buddy Khylin Rhambo for some knar skateboarding session prior to the Teen Choice Awards.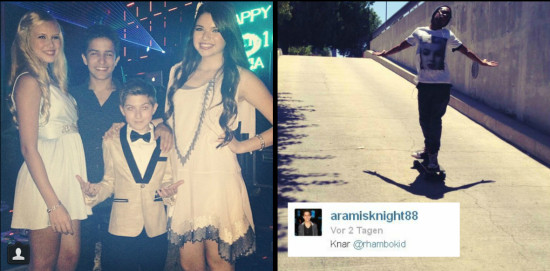 Khylin Rhambo, after some contemplation (check his Twitter), has apparently decided to go back to a regular high school instead of continuing home schooling. Good Luck!

And finally: Listen Up, New Yorkers! Abigail Breslin is to perform at The Bitter End on Monday, August 13, from 7 pm!

Sources: Zimbio, the cast's Twitter and Instagram accounts, lovezucks an elinabfb on Tumblr