Last week was pretty much all about Comic Con, and apart from Moises Arias and Abigail Breslin (who was sick and had to cancel only a day before she was scheduled to be on the panel) pretty much every one of the young cast was there. You have probably already seen tons of stuff, but in case you still haven't had enough, have some more!

To start off, Cameron Gaskins (Pol Slattery) posted an awesome group pic of the minor cast hanging out together after signing autographs for an hour on Saturday.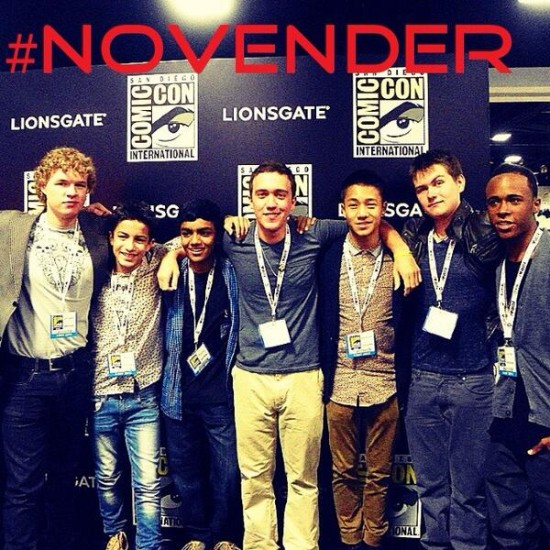 As I said, pretty much everyone was there.

After the signing, the cast member went around a bit at Comic Con, doing their own thing. Khylin Rhambo's thing, it seems, is taking pictures with random cosplayers. I see Batman-girl, Iron Man, and Spidey, and is that Assassin's Creed? I'm not much of a gamer, so you have to tell me.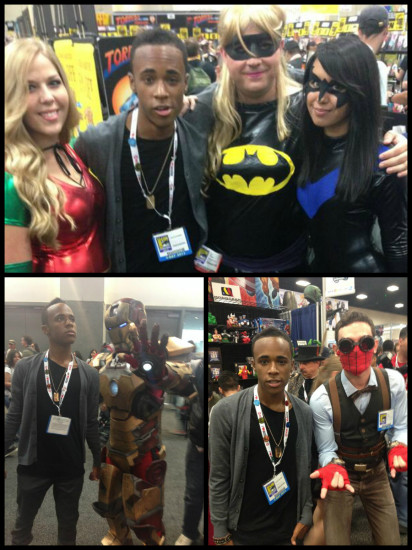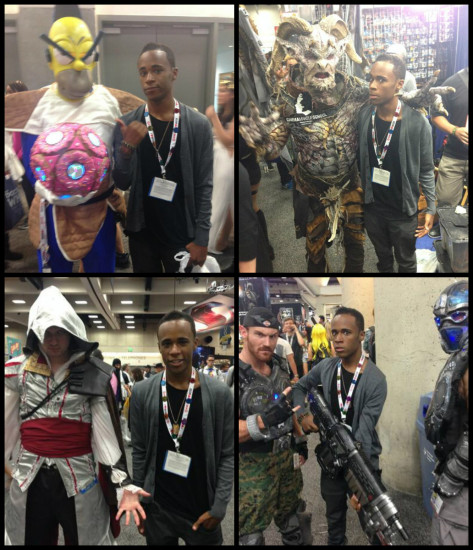 Aramis Knight, on the other hand, signed more autographs while he was at it. Someone you don't see in the group pic, but who was there at the singning as well, is Jimmy Pinchak. He took the time to visit the Ender's Game Experience, signing up under the name of Peter Wiggin. Looks like Peter made it into battle school after all.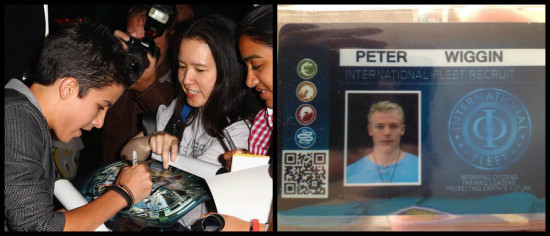 The rest of the cast eventually went to the Experience as well. Aramis Knight met up with Asa Butterfield to reenact the launchie shuttle experience. I kind of doubt, though, that this is what it will look like in the movie.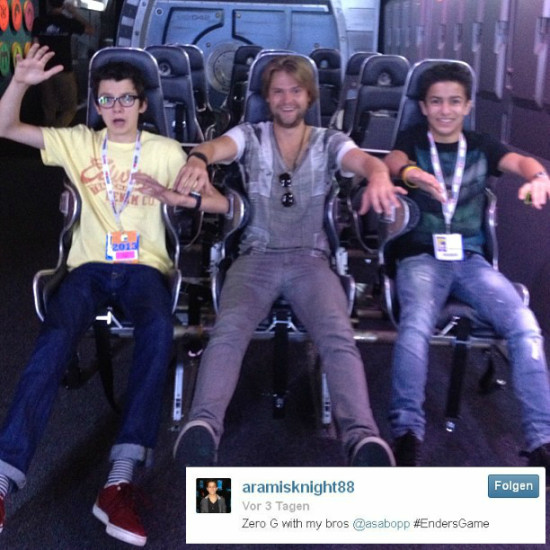 Speaking of Asa Butterfield, he seems to have enjoyed Comic Con to the fullest. However, in this pic, taken on their first day, he and Hailee Steinfeld seem to still be confused about what's what at SDCC.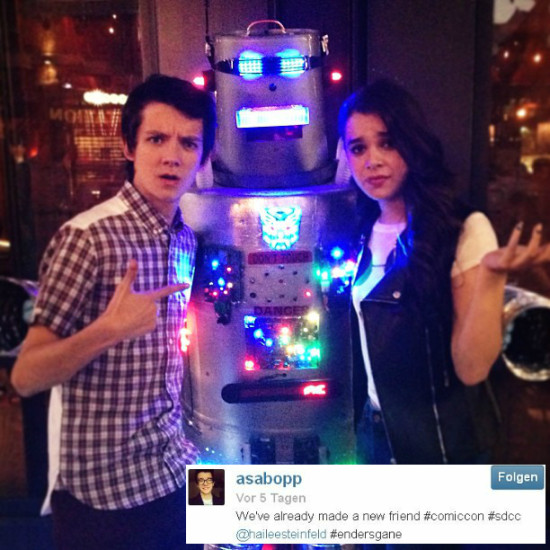 I'm not sure whether this was taken before or after Asa and Hailee did the Ender's Game Experience press preview, of which you've probably seen loads of images. Maybe you've even seen that awesome vid in which they walk through the sets, and in which Asa delivers his by now Tumblr-famous line "like a banana." Wednesday night, he, Hailee and a few others attended a party organized by Summit. Here's proof: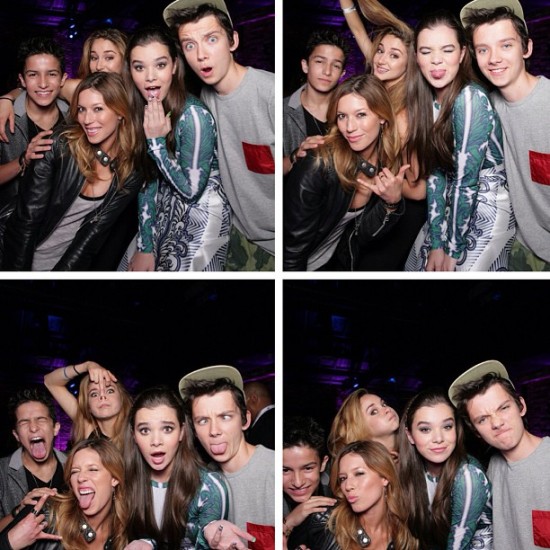 Yeah, selfies are never quite what you expect them to be. At least they had fun before they had to get back to Hall H-paneling, Interview-giving, photoshoot-posing and all those other tedious things that I'm sure are a big hassle.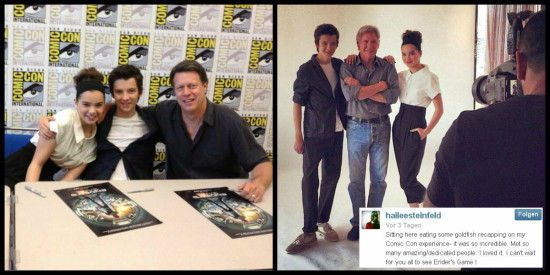 After a few days of hard work, Asa got to spend his last day at Comic Con undercover, finally being allowed to release his inner nerd and hang out with the REALLY cool people.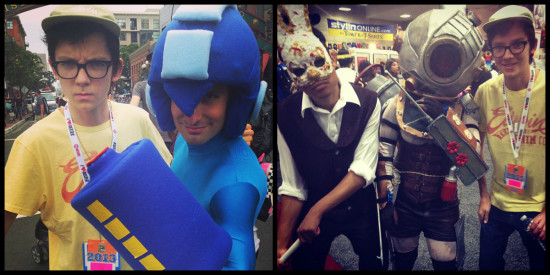 Sources: the stars' Twitter and Instagram accounts