Yesterday, the staff of EnderWiggin.net attended a special press preview of the Ender's Game Experience at Comic Con and we were completely overwhelmed by everything. We walked in and immediately you see giant posters and a big screen tv showing the trailer on the wall.
The first room you walk into is the Wiggin living room with a hi-tech tv and uniforms displayed. In the next room there was a replica of a shuttle seating area (Bernard arms beware!) with another large tv showing a Battle School video.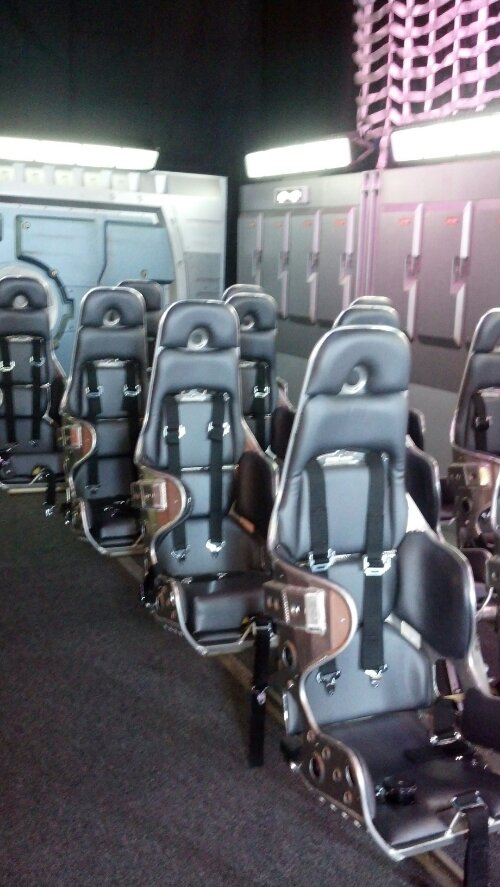 Walk further and you see the Battle School army logos on the wall just before entering a classroom which people could sit in. Touch the screen and you could scroll through stills and screenshots of the trailer while watching a video about Earth's hero, Mazer Rackham, which showed the mother ship exploding after Mazer fires a sit into the ship.
Past that comes what Bob Orci told us was his favorite of the sets in the Experience, the gate. There was Gate B, with a huge mural of Ender with the words "The Enemy's Gate Is Down" on the wall. Turn to your left and there's a HUGE gate serving as an archway to a moving digital mural of the Battle Room where fans could pose.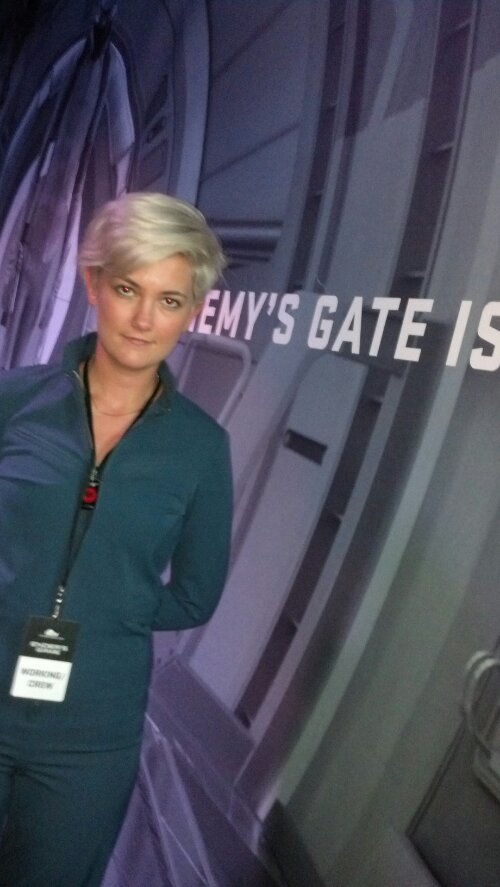 Walk into the next room and you encounter a giant star about 10 feet high. No idea if these are actual sizes, but this one is massive. On the wall in that room was a huge mural of Ender flying in zero gravity.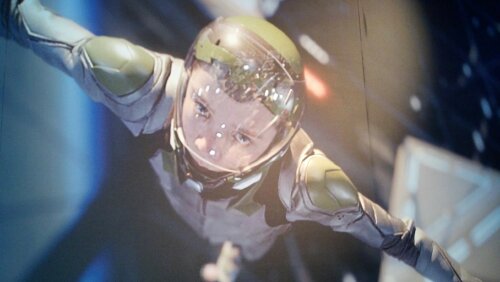 The final area features costume and prop displays including uniforms, Petra's training ball set, Ender's bracelet whole at the Veteran's retreat, and the flash guns.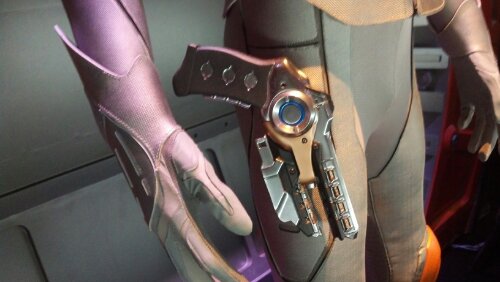 There was a mannequin of Ender in his flash suit and the new character banners released online today hung from the ceiling. The final piece was the window to Earth that Ender states out of in the trailer.
I'm currently camped out for the panel tomorrow, better photos will come Friday!