Blogger Mike Pierce (from iwatchmike.com), a.k.a. mikethemovieguy on Twitter, has made it his job to hang around the Summit booth and the Ender's Game Interactive Experience to provide us all with footage on how everything is coming together.
Watch Mike's socialcam video below for your very first look at the battle room stars! Look how huge they are!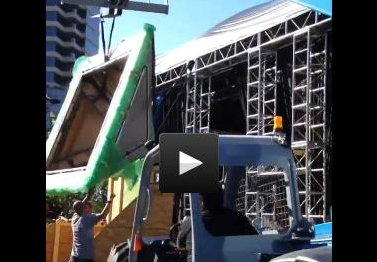 Mike also talks about some interesting rumors concerning "some interactive people there who are playing the characters." We have wondered why some of the cast members were rumored to be going to Comic Con, but weren't listed in the official autograph signing line-ups. Could this be where they'll be hanging out?
Follow Mike on Twitter (@mikethemovieguy)!
Source: Mike's Twitter