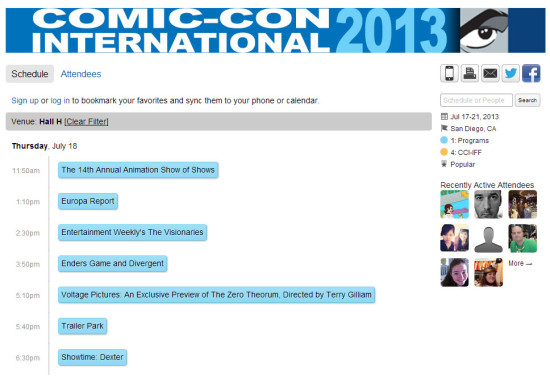 Comic Con International has begun rolling out their schedule and today they released the schedule for Thursday. Ender's Game is slotted for 3:50 PM in Hall H along with Summit's YA title Divergent.
With the two films sharing a one hour slot, that doesn't seem to leave a whole lot of time for Ender's Game, a half an hour at most. Hopefully they pack in as much as they can!
Stars Harrison Ford, Asa Butterfield, Hailee Steinfeld, and Abigail Breslin will be there along with producer Bob Orci and director Gavin Hood.