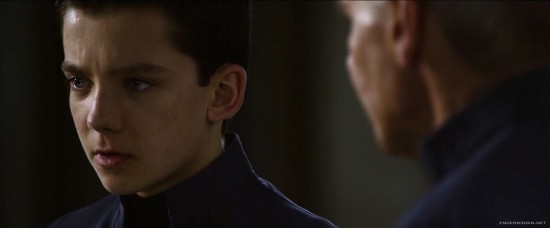 If you don't already watch Entertainment Tonight, make sure you tune in to tonight's show as they'll be showing an extended teaser of the Ender's Game trailer that will debut worldwide tomorrow at 1 PM PT.
People on the East Coast have already reported seeing it and it sounds like it is just under one minute and includes the end of the trailer when Ender yells, "NOW!".
This extended teaser will be exclusive to their television broadcast.