It's finally here, Launchies! Thanks to Yahoo! Movies, the first poster for the Ender's Game movie has officially landed and boy is it a doozy!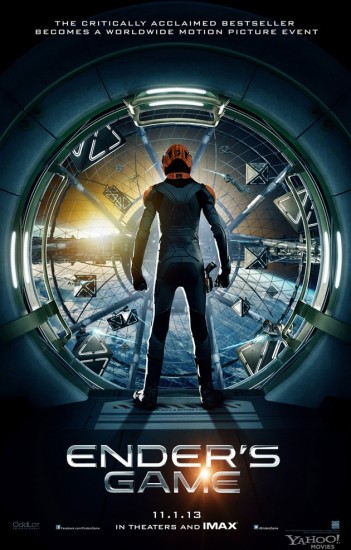 As most of us probably guessed from the teaser image director Gavin Hood posted to Tumblr yesterday, the poster shows Ender Wiggin as he's about to enter the Battle Room. He stands on the edge of the gate (which is down!) of the Battle Room.
His helmet is orange and you can see the Dragon Army logo on the back. What do you guys think!?
You can see stars floating around inside and a stunning view of Earth behind him, meaning that the Battle Room, unlike in my dull and drab imagination, has transparent walls and the kids battle as if they're in space. Amazing, right?
Source: Yahoo! Movies