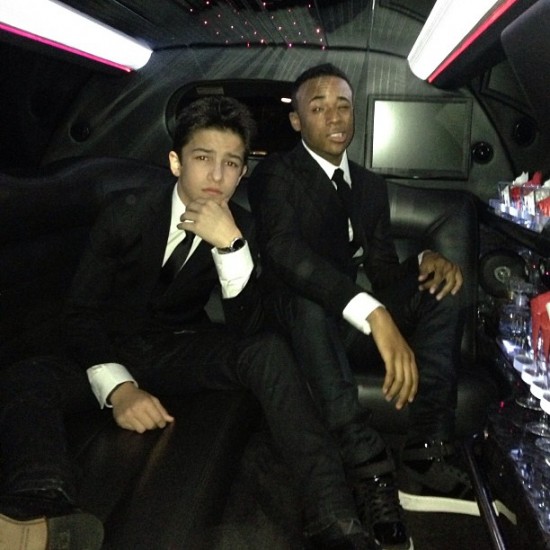 Ender's Game cast members Aramis Knight and Khy Rhambo attended an Oscars after party together tonight and posted photos on Instagram and Facebook.
For those of you that watched the show, what did you think? I thought it was the best Oscars production in years and Seth MacFarlane finally proved that hosts can actually make you laugh for real. Hopefully we'll be watching next year's ceremonies and be cheering Ender's Game on for something!
Be sure to follow Aramis on Instagram (AramisKnight88) and like Khylin on Facebook.