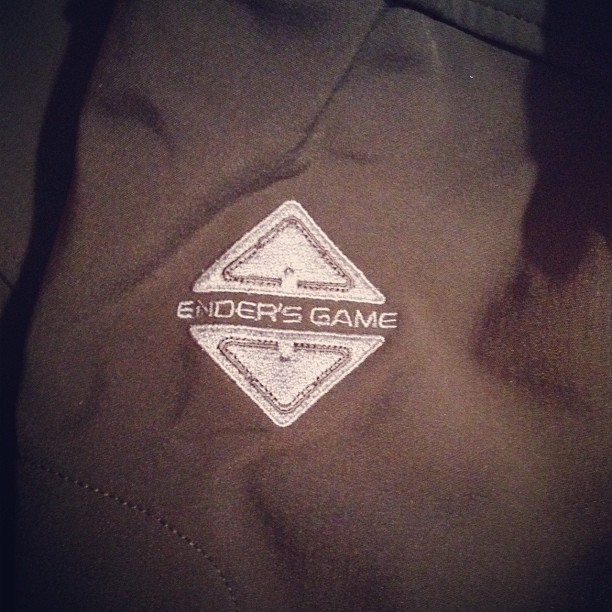 Cast members have been tweeting about receiving their Ender's Game production jackets and stand-in Kelvin Harrison posted a photo of his (above). Looks like a cool jacket and hopefully we get to see something similar for sale next year when they begin marketing the movie.
While the font and logo shown was used for production purposes and also for the promo poster seen at the Licensing Expo, that may still change once they begin releasing things for the movie at an official capacity.
That just makes this one that much more awesome and collectible, though!
Suraj Partha took a photo of a keychain with a dragon on it and the caption "Dragon Army", though it's not clearly whether this is actually the Dragon Army logo. It most likely is not, as I'd imagine he'd get in a bit of trouble for posting something like that.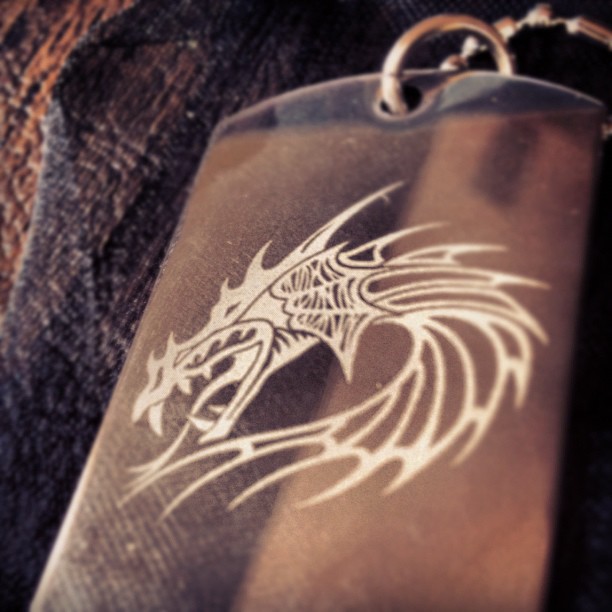 Very nice keychain regardless! These photos have been added to the Cast Photos gallery.