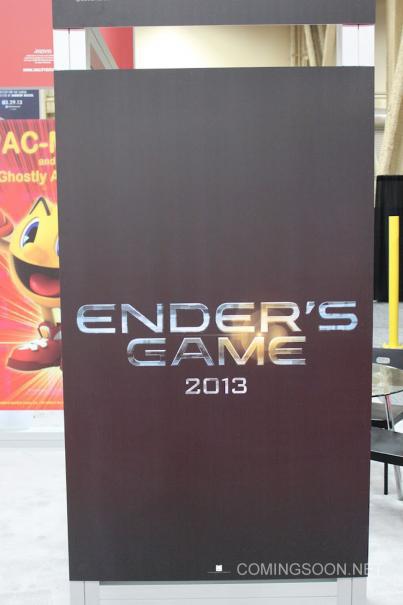 While people were fooled by a fan-made poster making the rounds last month, this poster, which was posted today to Facebook and Twitter by what appears to be a movie theater in Mexico (El Planeta del Cine) seems like it could be the real deal.
Posted among several other movie posters including Pacific Rim, Smurfs 2, and Fast and Furious 6, the Ender's Game teaser poster is tagged with Comingsoon.net and does appear to match the other officially titled items. It's very simplistic, showing only the title, but it's still something.
What do you think? Official or not?
Update: The teaser poster was unveiled at the 2012 Licensing Expo going on in Las Vegas, NV now.
Update 2: Summit has informed us that although it's an Ender's Game promotional poster, it's not considered their first official teaser poster and will not be marketed for sale.