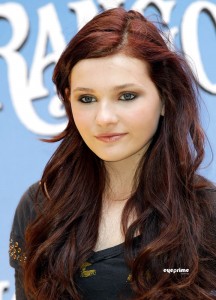 A slew of actors were reported to be officially joining the cast of Ender's Game today, with Harrison Ford being cast as Colonel Hyram Graff and Abigail Breslin as Ender's sister Valentine Wiggin.
Other casting announcements:
Aramis Knight has been cast as Bean, Ender's smallest and most brilliant recruit in Dragon Army.
Moises Arias has been cast as Bonzo Madrid, the leader of Salamander and Ender's first commander.
Jimmy "Jax" Pinchak has been cast as Peter Wiggin, Ender's sociopath older brother.
Conor Carroll has been cast as Bernard, the first enemy that Ender makes on the shuttle launch to Battle School.
Khylin Rhambo has been cast as Dink Meeker, Ender's friend and ally in the Battle School.
Suraj Parthasarathy has been cast as Alai, one of Ender's toon leaders in Dragon Army.
Source: Variety