Last week, the official Ender's Game movie Twitter account began tweeting and in its profile was the URL IF-Sentinel.com, which simply re-directed to Summit's website.
The site now appears to be live, featuring a splash page. Any speculation on what is to come for this site? Sounds like we'll be getting some cool International Fleet bulletins much like what Earth citizens would read on the nets.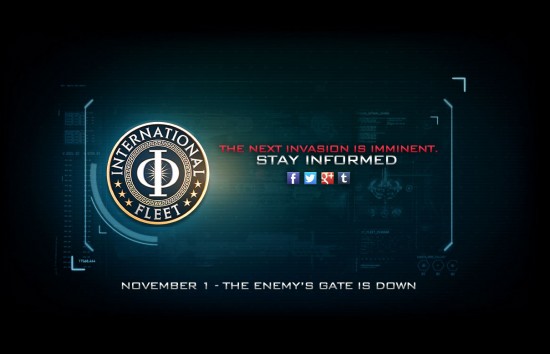 The IF logo (nice to have a face-front image of it!) is on the left with the phrase "The next invasion in imminent. Stay informed." In the background, you can see the words IF_FLEET_DIAGRAM, which leads one to believe that the photos in the middle top and bottom are images of IF ships.
In any case, the site looks pretty cool! It links to the movie's social media, including a G+ page that I had no idea existed. 🙂