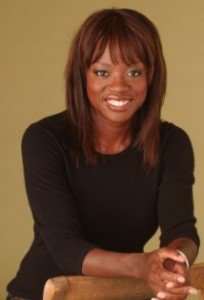 In a recent interview with BlackFilm.com, Viola Davis talked about her most recent projects including the recently released film 'Won't Back Down' and the young adult book adaptation 'Beautiful Creatures'. She is later asked a bit about her role as Major Anderson and Davis mentions that she has not read 'Ender's Game'.
"I did not read the book. […] And in Ender's Game, in the book, Major Anderson is actually a male so by the time… I just felt like this is a different character and I didn't feel like I could learn anything from reading the book as much as I can learn something from studying the psychology of people who have come back from war and experience post-traumatic stress disorder and I felt that was much more valuable for me."
Watch the full video below:
What do you think about her not having read the book? Major Anderson, while a very important player in Ender's life at the Battle School, does most of his work "behind the scenes" of the novel and so really isn't seen by Ender very much. Still, do you think she should have read for herself the original story?
Source: BlackFilm.com via Ender's Game Fandom