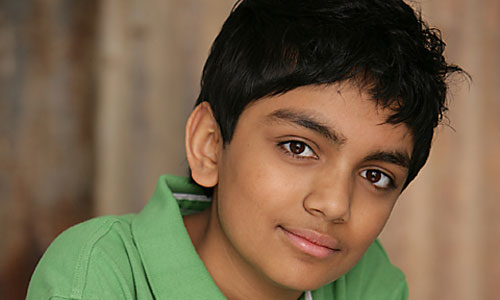 Character: Alai
Age: 15
Birthday: March 3, 1997
Actor's Resume: IMDB
Twitter: @SurajPartha
A relatively new actor, Suraj Partha has had small roles on television including a bit part on season 3 of Glee. His role in Ender's Game is his first in a feature film. Suraj enjoys photography and has a talent for singing and playing the piano (video below).
Suraj will be 16 at the time of the release of Ender's Game.