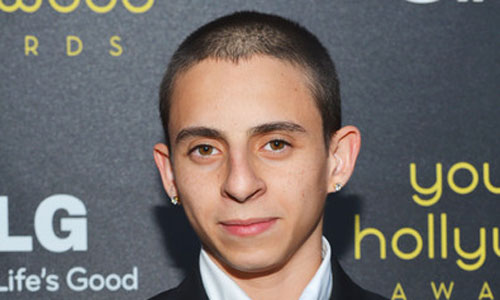 Character: Bonzo Madrid
Hometown: New York City, NY
Age: 18
Birthday: April 18, 1994
Actor's Resume: IMDB
Twitter: @ImNotMoises
An actor since he was eleven years old, Moises has had a number of guest appearances on a variety of Disney Channel shows and landed a recurring role on the Hannah Montana show as Rico. Since then, he's done a number of feature films including Despicable Me 2 and Toy's House, which recently debuted at the 2013 Sundance Film Festival.
Moises will be 19 at the time of the release of Ender's Game.