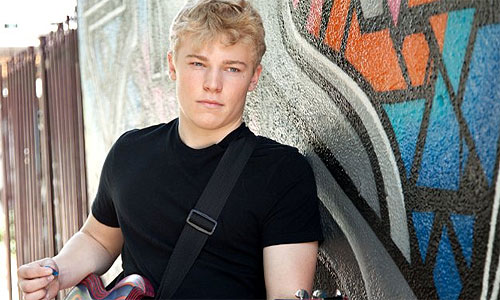 Character: Peter Wiggin
Hometown: Point Pleasant, NJ
Age: 15
Birthday: February 16, 1996
Twitter: @JimmyJaxPinchak
Official Website: http://www.jimmyjaxpinchak.com/
An actor since he was six years old, James Justin Pinchak has a long actor's resume which mostly includes television work and also work in two feature films, The Polar Express and Let Me In.
Jimmy formed his own band called 'The Jimmy Jax Band'. He sings and plays the guitar.
Pinchak will be 16 years old at the time of the release of Ender's Game.
Fan mail address: 
Jimmy Jax Pinchak
c/o Perlman Management Group
P.O. Box 2939
Beverly Hills, CA 90213