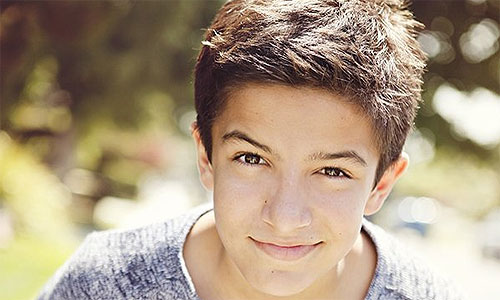 Character: Bean
Hometown: Woodland Hills, CA
Age: 13
Age during filming: 12
Birthday: October 3, 1999
Actor's Resume: IMDB
Instagram: AramisKnight88
Twitter: @AramisKnight88
Official Website: http://www.aramisknight.com
An actor since he was six years old, Aramis Knight has worked in both television and movies, but much of his early career was in television. He had a small role in the final Batman film The Dark Knight Rises.
Aramis will be 14 at the time of the release of Ender's Game.
Fun Facts:
Aramis has worked with Gavin Hood before in 2007's Rendition.
Harrison Ford, who Aramis worked with in 2009's Crossing Over, recognized him on set of Ender's Game and commented on how much he'd grown.
Fan mail address:
Aramis Knight
9854 National Blvd., #323
Los Angeles, CA 90034