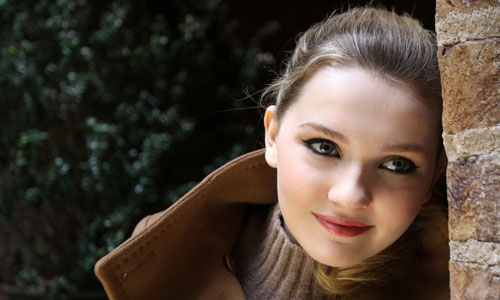 Character: Valentine Wiggin
Hometown: New York City, NY
Age: 16
Birthday: April 14, 1996
Actor's Resume: IMDB
Twitter: @yoabbaabba
An actor since she was six years old, Abigail Breslin did commercials until she was cast in M. Night Shyamalan's movie Signs. Since then she's played several lead roles in movies such as Little Miss Sunshine, for which she was nominated for an Academy Award for Best Supporting Actress and Nim's Island. She formed a pop rock band with her friend Cassidy called CABB.
Abigail will be 17 at the time of the release of Ender's Game.